Rydelo™ | Car Wax Easily remove scratches!
$34.97 $69.99
UPDATE: Due to the high demand for Rydelo™ | Car Wax Easily remove scratches! stock is currently very limited per variant!
Protect or fix your car with the Rydelo™ Car Wax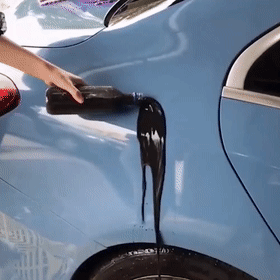 It is very suitable for all vehicle types such as cars, trucks, off-road vehicles, motorcycles, motorbikes, bicycles, etc.
Benefits:
✔ Advanced protection: the spray leaves a protective coating to prevent rain, salt, and dust layers.
✔ Environmentally friendly materials: using an oil-free formula. will not damage your car or other leather and plastic products. 
✔ Save your time and money: There may be times when you go to the auto repair shop every month or regularly to repair, refurbish or replace plastic items.
PAY ATTENTION: 

*  The White wax is for all colors of  paint
* The Black wax is mainly  intended for black paint
Package contents: 

1x: Rydelo™ Car Wax  (Incl. Free sponge and cleaning cloth) 
 NOTE:  This Rydelo™ Car Wax is not sold in stores. The 50% discount promotion is also valid today only! 
These are literally the best items you'll find around the internet, everything we sell is something that we use ourselves in our daily lives. Enjoy and browse our wide range of amazing products.
** 30-Day Money Back Guarantee ** 
Get yours below NOW! NOT AVAILABLE IN STORES!
Note: Due to High Demand, Delivery may take 7-14 days to arrive so we appreciate your patience!
❤️❤️❤️ PLEASE MAKE SURE YOU SHARE ❤️❤️❤️
---
Related Items
Bicycle Saddle Bag
$55.92
---
Brand Name:ROCKBROSCertification:CEMaterial:NYLONFunction:RainproofModel Number:Y-Beetleis_customized:YesColor:Black, Blue, Red, YellowFeature:3D Shell, Rainproof, Reflective, Light HookFor:Bicycle Cycling bag, Bike bag, Saddle bag, Seatpost bag, Tail Rear bagStyle:Shockproof, More science fiction, More secure in nightName:C16- Product...
Phone Holder for Bike ( Buy One Get One Free!)
$16.99
---
                                         Buy One Get One Free!          ...
120 Lumens LED Bike Tail Light USB Rechargeable Powerful Bicycle Rear Lights Bicycle Lamp Accessories
$22.99
---
Brand Name:AubtecModel Number:bicycle lightMounting Placement:SeatpostPower Supply:BatteryOutput:120 lmSize:71 x 22 x 21 mm (approx.)Material:PC + ABS plastic casing, electronic devices
RIDELOFUN™ TINY BICYCLE STORSGE RACK
$15.99 $29.99
---
Limited offer:                        Buy 5 Pieces,                       Get 5th One Free!...