Bicycle Turning Signals
$24.99 $74.99
What's the most important thing about riding a bicycle?

Probably making sure you look cool while doing so, but second on the list is probably safety. While driving at night, riding a bicycle can be dangerous, especially if the cars on the road can't see you and know what you're about to do.
These unique snap-on bicycle handlebar lights turn on and off with a simple tap on the end and act as a blinker for when you're turning.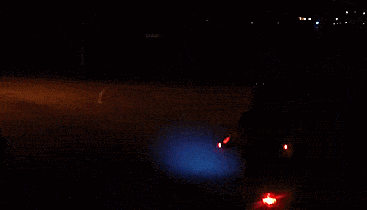 Traffic is getting busier and more dangerous, and keeping your hands moving smoothly is not a bad idea. With this direction indicator, your bike is now ready to use. These directional indicators are waterproof.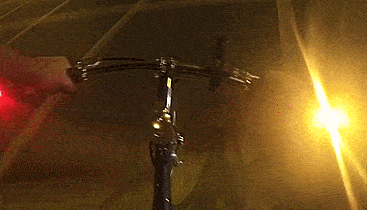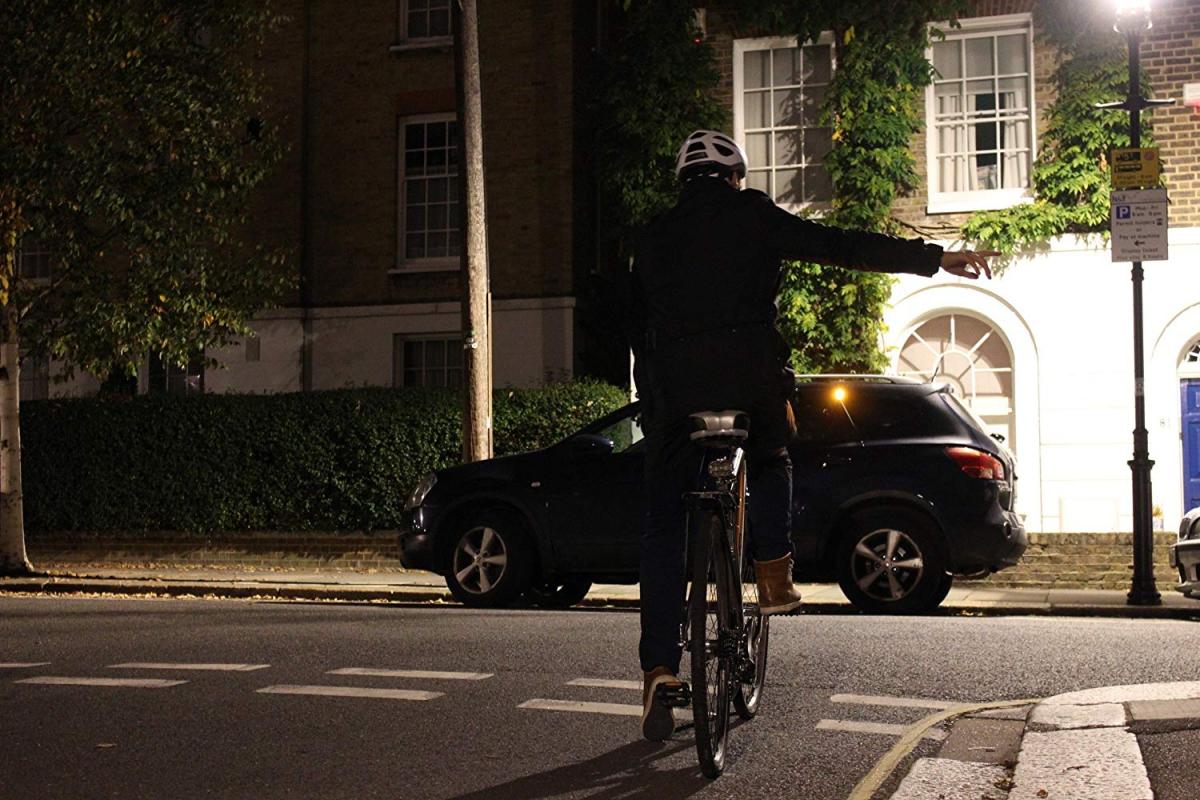 The CYCL WingLights installs easily onto most standard handlebars with an inner diameter between 14.9 mm and 22 mm. Once the base is installed, you can then easily snap the lights on and off the end of your handlebar to prevent them from being stolen.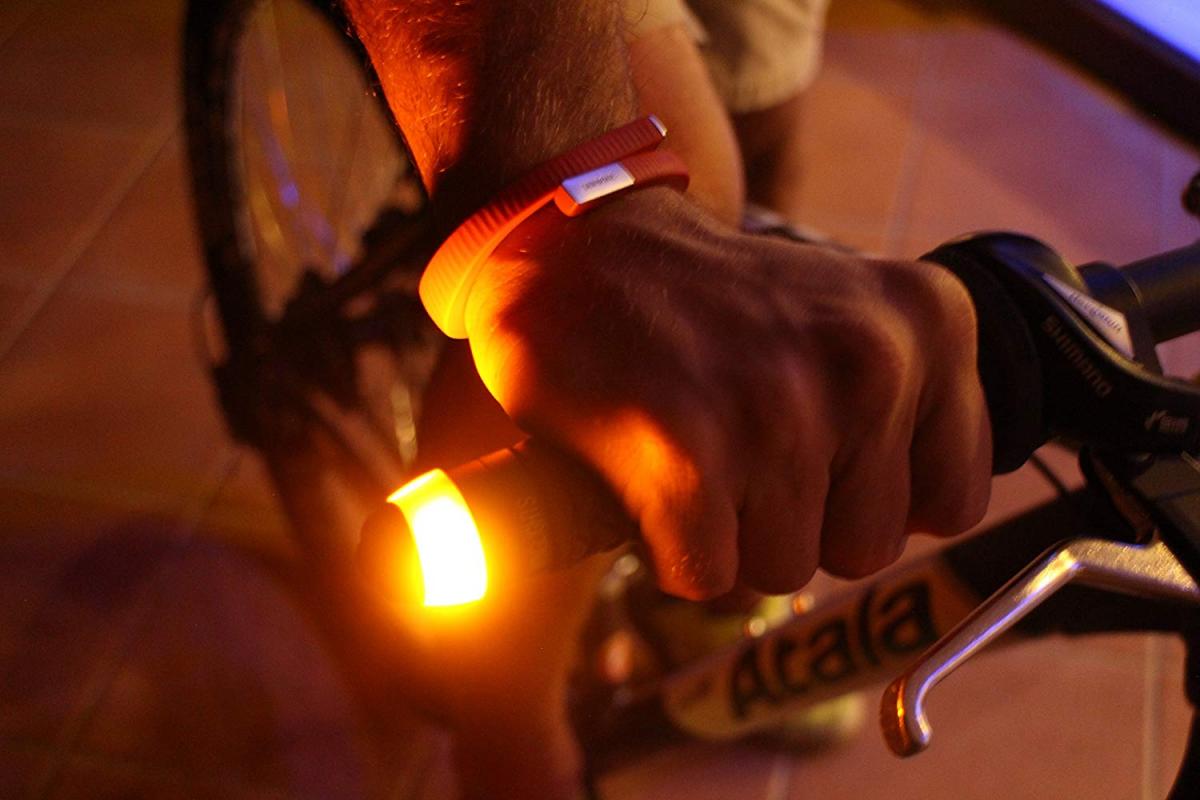 They snap on and off using magnets and when removed, the units clip together to form a key-ring on a carabiner for safekeeping.
Stop Dangerous Overtaking With a Single Tap
360 Degree Visibility
Turn Signals for E-scooters
Additional Information
| | |
| --- | --- |
| Indicator Brightness | 48 lumens By 2 Extra Bright Power Efficient Orange LEDs Lights per Indicator with the addition of 10 lumens Red and 10 lumens White LEDs Lights per Indicator. |
| Material | High-Quality Anodized Aluminium Construct CNC Machined. |
| Compatible | With Any Straight or Curved (up to 60°) Handlebars with Inner. Diameter Between 14.7 mm and 23 mm. |
| Battery Compatibility | USB Rechargeable, come with a micro USB cable capable of a full charge in under 30 minutes! |
| Weight on Bicycle | 125g. |


Applicable environment: Turn on the turn signal when the bicycle turns, warn the road vehicles, and ensure the safety of riding. Evening rides work better.

Features:
1Waterproof design, safer riding on rainy days
2.Easy installation method allows you to disassemble at will
3.Beautiful appearance is perfect for your bike
4.DIY your bike NOW!

Package Include:
1 pair Handlebar End Plug Light(include battery)

FREE WORLDWIDE DELIVERY
7-14 Working Days Free Tracked Courier Delivery anywhere in the World, we've got you covered.
30-DAY MONEY BACK GUARANTEE
After you receive it, we're so certain you will love it that if you don't, you can send it back. No Hassle. For a full refund.
These are literally the best items you'll find around the internet, everything we sell is something that we use ourselves in our daily lives. Enjoy and browse our wide range of amazing products.
** 30-Day Money Back Guarantee ** 
Get yours below NOW! NOT AVAILABLE IN STORES!
Note: Due to High Demand, Delivery may take 7-14 days to arrive so we appreciate your patience!
❤️❤️❤️ PLEASE MAKE SURE YOU SHARE ❤️❤️❤️
---
Related Items
Bicycle Saddle Bag
$55.92
---
Brand Name:ROCKBROSCertification:CEMaterial:NYLONFunction:RainproofModel Number:Y-Beetleis_customized:YesColor:Black, Blue, Red, YellowFeature:3D Shell, Rainproof, Reflective, Light HookFor:Bicycle Cycling bag, Bike bag, Saddle bag, Seatpost bag, Tail Rear bagStyle:Shockproof, More science fiction, More secure in nightName:C16- Product...
Phone Holder for Bike ( Buy One Get One Free!)
$16.99
---
                                         Buy One Get One Free!          ...
120 Lumens LED Bike Tail Light USB Rechargeable Powerful Bicycle Rear Lights Bicycle Lamp Accessories
$22.99
---
Brand Name:AubtecModel Number:bicycle lightMounting Placement:SeatpostPower Supply:BatteryOutput:120 lmSize:71 x 22 x 21 mm (approx.)Material:PC + ABS plastic casing, electronic devices
RIDELOFUN™ TINY BICYCLE STORSGE RACK
$15.99 $29.99
---
Limited offer:                        Buy 5 Pieces,                       Get 5th One Free!...